Introducing the new $15 Summer Day Pass offered weekdays beginning Tuesday, May 31 through Friday, September 2. The Summer Day Pass provides unlimited rides on one weekday of travel throughout the Metrolink system. Details of the new pass:
Valid for unlimited travel on one weekday (Monday through Friday) during promotion period.
Valid for travel system-wide on all seven lines.
One pass per customer – pass is non-transferable.
Available on the Metrolink Mobile App only.
No advance purchase - must be used on date of purchase.
Valid for all fare types at $15 per customer.
Valid for hundreds of free transit transfers including to LA Metro buses, shuttles, rail, and subway lines as well as codeshare trains
Earn 50 SoCal Explorer points when submitted for redemption.
This is a pilot program available between Tuesday, May 31 and Friday, September 2, 2022.
Not valid on the following holiday Mondays: Memorial Day, July 4th, and Labor Day. Riders may purchase a $10 Holiday Pass available on those days.
The $15 Summer Day Pass is perfect for weekday trips to the beach, a hike to a new location, or a visit to a local amusement destination or out to a new restaurant. Take an adventure to any of our over 200 EXPLORE destinations across Southern California, all for just $15 per person, per day. The Summer Day Pass makes it more affordable than ever to take the train!
Start by letting us help you plan your trip by checking our schedule here, or by using our Mobile App. Then on the day of your weekday trip, simply purchase a $15 Summer Day Pass.
Next, browse our system map to see where in SoCal we travel, which includes service from Ventura down to Oceanside.
Finally, choose your own adventure:
NOTE: Face masks are required on all Metrolink platforms and trains, except for children two years old and under.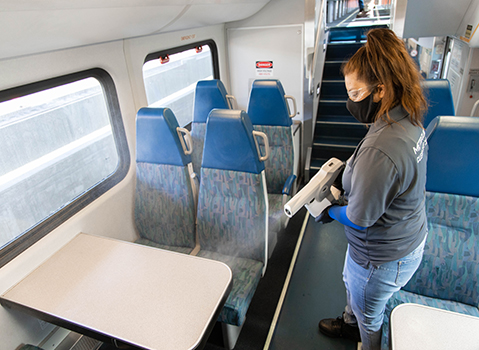 At Metrolink safety is our foundational value. As the world continues to change around us, the work we must do to protect your safety evolves and expands. This includes everything from keeping our communities safe from our moving trains to ensuring our riders feel safe and secure throughout their commute with us.
Learn More
Taking the train is easy and can even be fun! Click here to see a step by step process on how you can take the train to wherever you want to go.